Estimated ship between Monday, December 7, and Tuesday, December 8.
Extended delivery time: We are doing everything we can to ship this item out as fast as possible. A confirmation email will be sent when it is shipped. Thank you so much for your patience! 
CAUTION: This is our same amazing formula BUT the GROWN and SEXY Version. 

QUEEN
A sweet and sultry fusion of Lemon, Rich Amber, and Jasmine 
Smells amazing all-day

Stop and Smell Effect: People will stop you to sniff your PITS and falling in love. 
How to apply: First Clean your PITS with soap and water, Then apply underarms and then use 2 fingers to work in until invisible.  (Remember work that Shea Butter and Coconut Oil in.)
 Ingredients: Shea Butter, Coconut Oil, Kaolin Clay, Candelilla Wax, Cornstarch, Baking Soda, Zinc Oxide, Vitamin E Oil, Play Pits Fragrance Blend, Apple Cider Vinegar. 
Customer Reviews
Write a Review
Ask a Question
12/03/2020
The Q.
United States
HUGE Difference
So far, so good. I started using Queen after months of my usual natural deodorant stopped working. Super glad I made the switch. The freshness last and the scent is so rich yet gentle. No irritation either. Mamas if you suffer from a change of scent after having your little one, TRY THIS.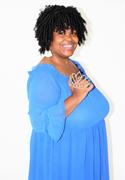 12/01/2020
Grace A.
United States
AMAZING!!!
Wow!! I'm just amazed and completely lost for words. So good I highly highly recommend this product and happily converted my husband
12/01/2020
caroline j.
United States
Queen is Queen!
Ive been searching for an all natural product for years, and my search is now officially over. "Queen" is everything she says she is!! I feel dry, not sweaty, and the scent is amazing and long lasting! Queen is lightweight, and has a wonderful, easy texture!! Thank you for such a wonderful product!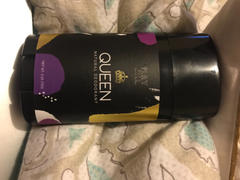 11/26/2020
Raymond P.
United States
Product review
Me and my girlfriend experience was excellent and we'll be purchasing more for ourselves and as gifts.
11/26/2020
Marteisha G.
United States
Best Natural Deodorant I've Ever Tried
First of all, thank you for making this wonderful product. Out of all the natural deodorants I've tried this is the longest lasting one and the best smelling one. After a long shift, I still feel refreshed and clean. Soon I am going to stock up so I never have to go without this deodorant.