Play Pits Family 3-Pack
$32.00
Regular price
$35.00
Our Family 3-Pack will include both KING and QUEEN, and 1 Play Pits Classic choice of (HAPPY, SONSHINE, SUGA) ... this is for the whole family! 
Each Pack includes both...
KING: Smooth, Intriguing and upscale blend of Bourbon and Sandalwood
QUEEN: Sweet and sultry fusion of Lemon, Rich Amber, and Jasmine.  
And you pick 1 Classic Scent
SUGA
 Infused with Lemon Essential Oil-

 acts as a detoxifying agent that nourishes, cleanses, and exfoliates your PITS. 

Infused with Grapefruit Essential Oil- 

help promote a sense of focus 

A Hint of Lemongrass Essential Oil-

promotes a positive outlook and heighten your awareness.
*It's the perfect dose of Suga without the cavities 
SONSHINE
Infused with a burst of Orange Essential Oil-which helps 

kill the bacteria (funk)
A hint of Peppermint Essential Oil- energy booster and mental focus
*The perfect combo to get your busybody fresh and confident. 
HAPPY
Infused by Lavender Essential Oil- helps keep eczema/ dry skin at bay because of its antifungal properties.
Lavender can increase the feelings of relaxation and calm
*Even on the dullest of days HAPPY can turn your frown upside down. 
How to apply: First Clean your PITS with soap and water, Then apply underarms and then use 2 fingers to work in until invisible.  (Remember work that Shea Butter and Coconut Oil in.)
 Ingredients: Shea Butter, Coconut Oil, Kaolin Clay, Candelilla Wax, Cornstarch, Baking Soda, Zinc Oxide, Vitamin E Oil, Play Pits Fragrance Blend, Apple Cider Vinegar. 
Customer Reviews
Write a Review
Ask a Question
07/11/2020
Rhonda G.
United States
This is by far the best deodorant I've ever bought!!
Before when I've bought natural deodorant, they've either been ineffective and I've had to reapply throughout the day or they've been extremely messy. The first day that I wore this, it just happened to be a really humid day and I had to go to the grocery store. By the time I got home, I was drenched! I really expected to be a little stinky, but I want! I still smelled just as fresh as when I put it on in the morning. I will definitely be reordering!
07/11/2020
Ashley H.
United States
Amazing
My husband and I love this stuff. Smells amazing, holds ALL day and then some. Plus a little goes a long way. So glad I switched over to this Black owned natural brand!
07/10/2020
Jovana G.
United States
I'm loving it smells so good and I'm happy for a deodorant that is safe and healthy for my body. Thank you ❤️
07/10/2020
Danielle G.
United States
Awesomely amazing & amazingly awesome!!
As a woman who often sweats profusely, I have tried every deodorant out there, from naturals to chemically based. And what a relief it is, after all these years to have finally found a natural deodorant that not only works to keep the odor at bay but it also smells so delightful. Call me crazy, but I actually lift my arm above my head regularly just to smell the beautiful fragrance under my arms. I will not be embarrassed ever again. Play Pits has saved the day! Thank you, thank you, thank you. You have truly blessed me and my family with your product.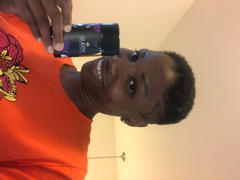 07/10/2020
Jeannelle B.
United States
I didn't want to share
I have never bought a natural deodorant that I loved so much, but I am happy to have found these gems. My husband uses King; it's powerful and masculine. Queen has a beautifully complicated fragrance that had me smitten from the first time I put it on. Sunshine is bright and fun, just like my little people. I'm so happy to have encountered this brand. I'll be back for more!